When I started hunting turkeys in the late 1970's there really wasn't much debate about barrel length for shotguns. You just used whatever you had, maybe put a little tape on it and called it a turkey gun. An old "long tom" goose gun worked just fine. Camouflage was usually some old army fatigues, maybe some that new "tiger stripe" stuff or just a pair of pretty much worn out hunting pants. Then,...
---
Patrick Flanigan is a man who has a passion and has devoted his life to fulfilling it. You can not be anywhere around him and not feel his enthusiasm, his excitement and his absolute joy for what he does.

Experience one of his shows and if you're a shooter, you'll marvel at what he's able to do with a shotgun but even if you're not, you'll be entertained and energized.

Recently, I had the pleasure...
---
 SHELBY FREE WINS WORLD TITLE
Mossy Oak Pro Staff member Shelby Free recently won the 2008 Women's World Duck Calling Championship in Stuttgart Arkansas.  Shelby is a 2-time Women's Champion having also one the event in 2006.   This year's win gives Shelby her third World title, she also previously one the Jr. Women's World title.
 
"Shelby is a terrific young lady in addition to being the best...
---
"Tim Bradley is the most amazing shooter in the world today."
Those are the words of the famous Tom Knapp and if you've ever seen Tim shoot, as I have, I'm sure that you'll agree.
He is truly an amazing shooter with any firearm he chooses to shoot. He shoots with his left hand or his right hand and seemingly with such ease and confidence, that I wanted to know more about him and what has made him...
---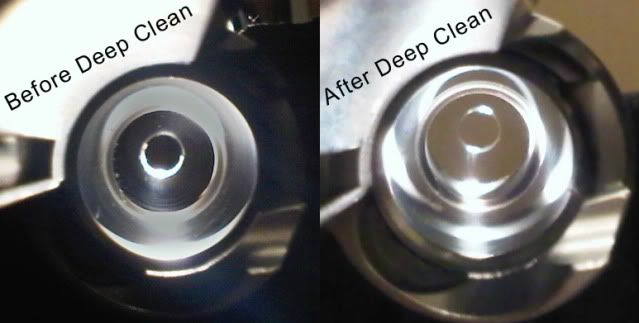 The process that I'll describe will take just a  little bit of your time, a good gun cleaning product (I've used Hoppe's #9 for years but  have been using Gunzilla BC-10 for the last several months.), a good brass/bronze brush of the appropriate size*, a cleaning rod, some good cotton patches, a warm work area that's protected from  the mess, and some elbow grease.
Remove the barrel...